Re-install Windows 10 OS op de MINIX NEO Z83-4
The latest Windows 10 OS image for MINIX NEO Z83-4 can be downloaded from the link below: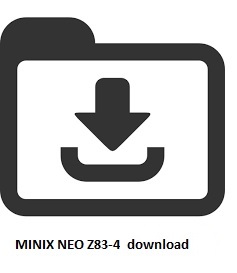 Installation Instructions

1. Prepare an 8GB or 16GB USB memory stick [NTFS format] and change the name to "WINPE".

2. Unzip the "OSWIN10RS1GDM-Z83_4-EN-US-V06 20170519.zip" file and then copy all files to USB memory stick root directory.

3. Connect a keyboard and the USB memory stick to NEO Z83-4. Boot your NEO Z83-4 and press F11, then select "USB stick". You don't need to do anything, wait for 15 minutes to finish installing the system.

When you see below image, click "Cleanup Test" on the desktop.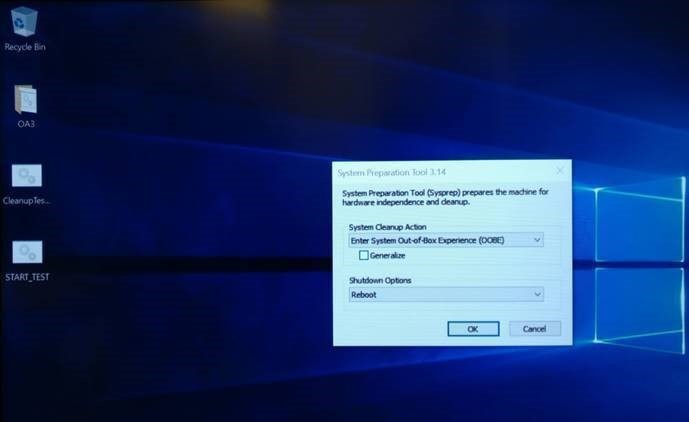 Update BIOS:
Official V1.7 BIOS for MINIX NEO Z83-4 is available to download from the link below:

ftp://f104556.public:public@ftp.minix.cloudftp.hk/MINIX-NEO-Z83-4-BIOS-V170.zip

Update Procedure

1.) Download the V1.7 BIOS zip package.
2.) Extract this package to your Windows' local storage, e.g. Desktop.
3.) Run the "update.bat" by double-clicking it.
4.) Choose "Yes" to proceed when Windows prompts for your administrative rights.
5.) Patiently wait for the update to complete, DO NOT disconnect the power source during the process or the BIOS will be corrupted!
6.) Restart the system to take effect, please notice that the system will restart for several times before re-entering the OS.