Digital signage is to inform
audiences
through digital
monitors
at specific
times
and specific
locations,
accessing and / or seduce.
Digital signage
Digital signage (or narrowcasting) is a communication which, inside and outside, dynamic information on all types and sizes of screens can be displayed. A broadcast (playlist, carousel) may consist of a combination of the following content-parts:
Text
Pictures / Logo
Video / Youtube
Automatically generated live feeds (RSS), for example, the latest news, weather forecasts, etc.
Entrepreneurs in the region * share their digital screen!
This Samsung 55 "screens hang good visibility locations within stores and businesses in the region and shared, enabling other businesses this can present their business in the region. The idea of Simple Signage Display2Share is also to have an opportunity for the entrepreneur be visually seen by other businesses and organizations.
Want to promote your business in your area and / or have a suitable location please send an email to: Richard@smartimportsolutions.nl
Also seeks Simple Signage companies to work with. Together we will make, for example, an electronics entrepreneur plan to put this in your area, for example by investing in 20 Samsung 50 "screens **.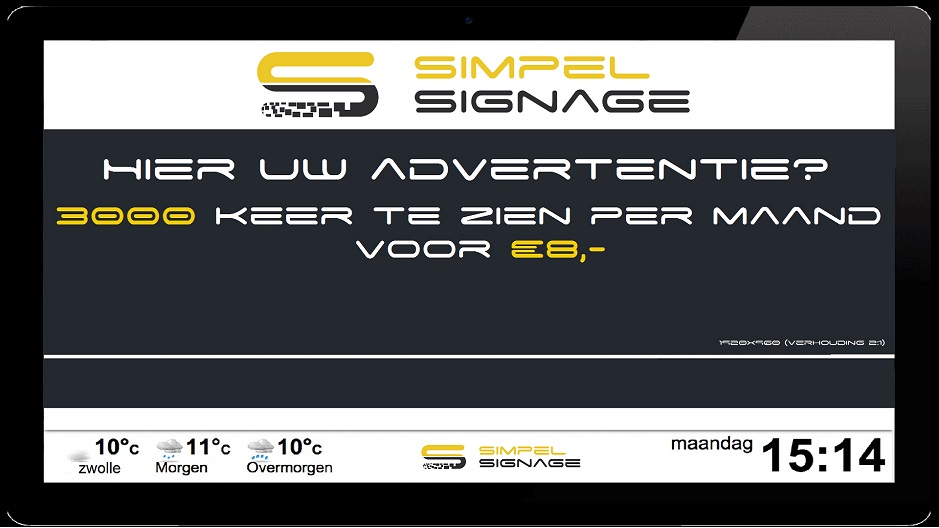 In collaboration with EP Stadshagen is Simple Signage looking for 50 locations in the Zwolle region where we have a Samsung 55 "inch can hang for local businesses to advertise on it. Along with EP Stadshagen so we have to put a plan Zwolle region.
Simple Signage Display2Share, the Samsung 55 "screen available FREE ** as well as the Display2Share player.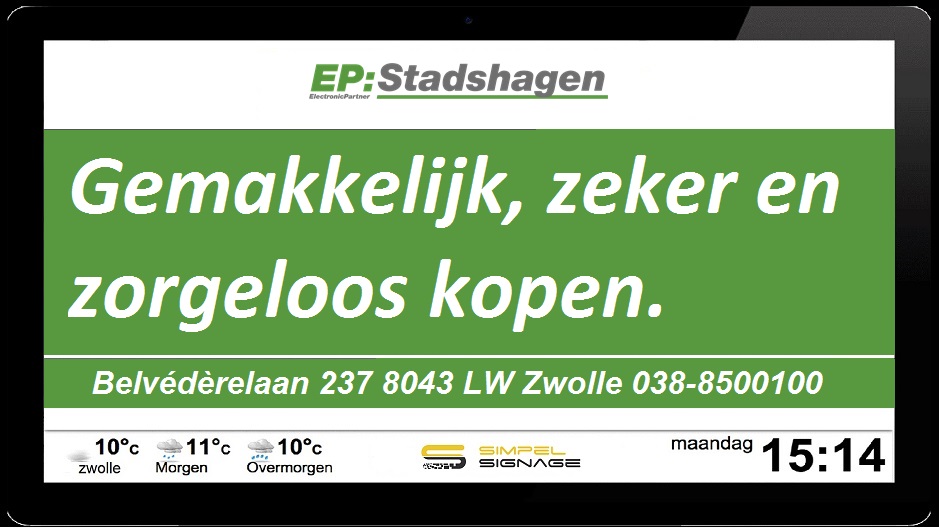 The expenses are only 8 Euros (ex VAT) per location per month. Before your ad is shown at least 3,000 times. Your ad will be in HD 1920x960 (2: 1) are shown. So if you do not own a suitable location itself, so you can for 8 euros per month per location or your business, store, promote company's 55 "screens in the region!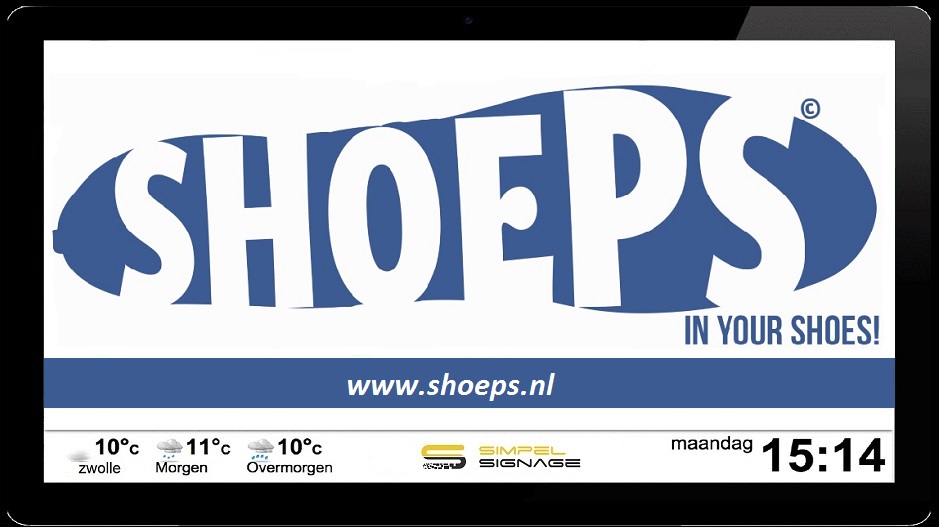 * If you set this in your own region and cooperation with Smart Solutions Import mail to: Richard@smartimportsolutions.nl
** The screens and players remain the property of Smart Import Solutions owns Signage Simple!