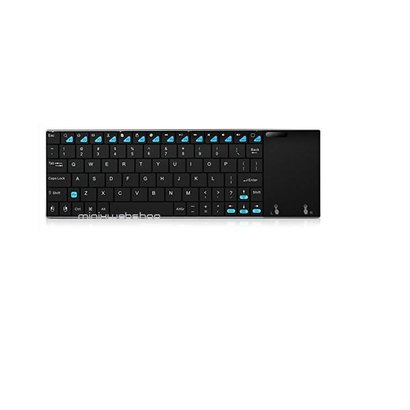 MINIX
NEO K2
MINIX-NEO-K2
Order before 11:45 pm on business days, have it delivered the next day for free! Delivery on Saturday is possible! ...
More information
Product description
Brand:

MINIX

EAN:

4897016415876

Article number:

MINIX-NEO-K2

Availability:

In stock


MINIX NEO K2
Wireless Keyboard and Touchpad
MINIX NEO K2 is a Wireless Keyboard and Touchpad intended for PC's running Windows OS
It includes all the keys found on a convention keyboard, in a scaled-down sleek compact design.
NEO K2 delivers an awesome typing experience with its comfortable, quiet delays, dropouts and interference.
System Requirements:
Windows 10, Windows 8 (8.1), Windows 7
Windows Vista, Windows XP, Windows 2000
Specifications:
Operating range: 10 meters
Battery tyoe: Rechargeable 280mAh Polymer lithium-ion
Charging voltage: 4.4V~5.25V
Charing current: 300mA
Sleeping current: 86uA
Operating Voltage: 3.3V
Available in three lanquages: English, Spanish and German.